Learn More
Due to COVID-19, this school year is presenting new challenges to families.  Many kids are partaking in school from home or going only a few days a week.  Monkey Bizness recognizes there is a need for kids to be active and parents to get work done.
The Monkey Bizness Friday Recess camps are a great way for your kid to get that energy out that they have been building all week.  And, its a great time for you to be able to get some of those to-do's that have been building all week for your, or just relax. 
Drop-off will be Friday's at 12:30 with pick up being at 3:30.  We will offer the camps at both our Centennial and Parker facilities for kids ages 4 to 9 years old.
Kids can expect to play games, do tumbling activities, and, best of all, play on our play floors all to help build their social skills through active play.  All of this for only $39. Spots are limited to 10 kids per day, so sign up now. 
If you have questions, email us at customerservice@monkeybizness.com.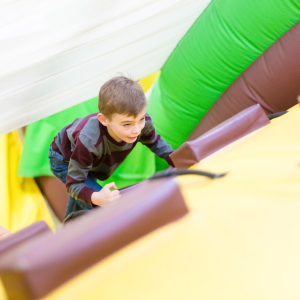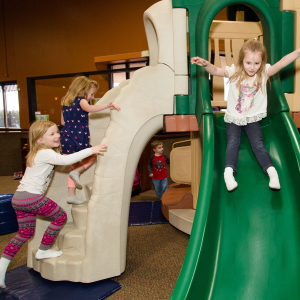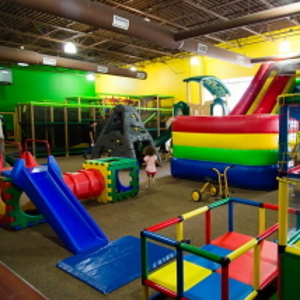 COVID-19 Precautions
Before allowing children to participate, they will be required to have their temperature checked.  Any child with a temperature over 100.4°F will not be allowed to stay for the day.
All food must be brought from home – we will not serve food from the facility (other than water)
We will have designated handwashing time every hour
Keep each child's belongings separated and in individual cubbies.
We will have an employee disinfecting the play structures while the kids are participating in activities.
We ask that parents respect social distance guidelines while waiting in line to drop off their children.  We will have markers indicating proper distancing while waiting in line.
Based on guidance from Tri-County health, we do not require kids under 10 to wear masks.   Our employees will wear masks.  Employees will also be subject to temperature checks throughout the day as well as more intense guidelines on washing their hands.
If you are interested in learning more, you can read our entire ReOpening Plan.
A Letter from Monkey Bizness
I have worked from home since 2015. This past March, my wife (who is a 3rd-grade teacher) and three kids joined me at home.  I am so thankful for the time I have gotten to spend with them for the past six months. It's also been a challenge for our entire family.
The challenge for me has been to get work done.  The challenge for my wife has been to teach kids from home while having three kiddos run around.  And the challenge for Jack, Alex, and Kate (my little ones)  has been to stay active and be entertained. 
During the COVID-19 crisis, the Monkey Bizness team has tried to determine how we can best serve our community.  This summer, we held our camp sessions and were blown away by the interest and support.  We have gotten to know so many of our guests and their kiddos. 
As we move forward to the school year, we are proud to be able to offer to our communities a camp that we think is helpful for families.  Our Back to School Camp will provide kids with three days per week where they can play and get out the wiggles (my wife's term).  It will also give parents time during the week where they can get chores, work, or anything else done kid-free. 
We look forward to remaining a part of the Centennial, Parker, and Denver communities.  We are very thankful for the support we have gotten and look forward to offering a safe, healthy, and fun option for families.